Speakers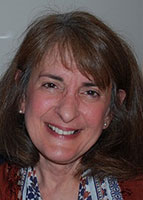 Peggy Fields
PhD
Director of Rehabilitation Technology Services
Virginia Department for the Blind and Vision Impaired
---
Peggy received her BS in Special Education from Indiana University of PA, her MS in Learning Disabilities from Virginia Commonwealth University, and her PhD from George Mason University in Assistive Technology and Adult Education.
Peggy has held the role of Communications/Computer Technology Instructor at the Virginia Rehabilitation Center for the Blind and Vision Impaired from1984-1996, Rehabilitation Technology Specialist 1996-2005, and Program Director of Rehab Tech Services from 2005 to present. She also acted as an adjunct professor at George Mason University from 2017-2021.
Peggy currently lives in Richmond, Virginia, with her husband, Bob, and her daughters Lainey (Bob), Erin (Nick), and her grandchildren Cecilia, Genevieve, Colin, and Emalyn Jane.
---
Event(s) Authored