Speakers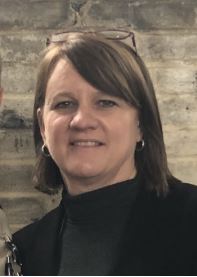 Gina Martin
M.Ed.
Assistive Technology and High Incidence Disabilities Coordinator
VDOE's Training and Technical Assistance Center at JMU
---
In Gina's 20 years at TTAC, she has partnered with teachers and administrators to build capacity to implement inclusive and evidence-based practices with her focus being functional behavioral assessments, classroom and behavior management, standards-based IEPs, specially designed instruction, and assistive technology. She is also a SIM™ Professional Developer in Content Enhancement Routines and an adjunct faculty member at James Madison University in the College of Education. She began her education career as a special education teacher for emotional and learning disabilities in K-12 public schools and has experience in alternative education, GED night school curriculum, and children's mental hospital education.
---
Event(s) Authored